Pest Control Bird Shooting at Pest Proofing Solutions Company
In Australia, Pest Bird problems are increasing, particularly with recent expansions in the wine, olive, and grape industries. There are 20 species of birds that conflict with primary production by significantly reducing the profitability of a wide range of crops. So we at Pest proofing are here to help you in reducing pest birds from your commercial as well as residential spaces. 
Methods of pest bird control include nonlethal techniques like scaring devices, habitat manipulation, chemical repellents, and exclusion netting. Lethal methods of control include shooting, trapping, and poisoning. In many situations, these lethal methods have little effect on reducing damage. Bird shooting is used to directly reduce the number of pest birds through killing. 
Top-Quality Solutions for Pest Proofing & More
Our highly trained staff are equipped with all the relevant licences, training and state-of-the-art equipment to take care of just about any pest management problem they may face in the field.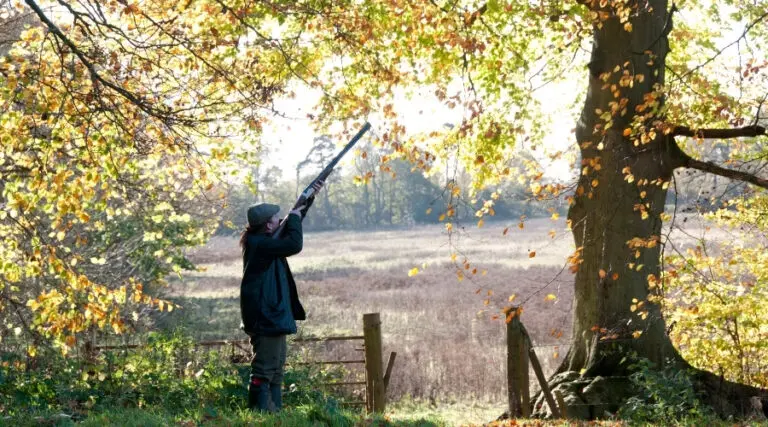 Our Pest Proofing Services
Bird Shooting in Australia
Bird Shooting is also classified as a legal method for culling pest birds. Performing a bird shoot is an efficient and cost-effective way of getting rid of pest birds in Australia. Pest Proofing Solutions is accredited and licensed to use firearms to cull pest birds in areas like factories, warehouses and shopping centers.
Contact us at Pest Proofing Solutions if you want to get rid of Pest Birds in your area.
Why Book Our Services?
On-demand pest management solutions
All types of Residential and Commercial programs
Friendly 24/7 customer service
Call us to know more about our Bird Shooting Services in Brisbane Australia!
Bird Shooting in Brisbane
Are you looking for Bird Shooting services in Brisbane? Look no further than Pest Proofing Solutions!
Shooting is used in a strategic manner as a part of a coordinated program designed to achieve sustained effective control. So we at Pest Proofing Solutions design a management plan that strategically targets the main pest species. Birds differ greatly in their ecology and behavior. So we understand the problem at your place and respond accordingly. Hence, we use a different methodology in controlling pest birds in Brisbane.
Bird Shooting is a lethal method that can be effective in reducing localized populations of birds when low numbers are involved. It is labor-intensive in achieving long-term reductions in bird numbers and other birds. Shooting is used as a scaring strategy to train the birds to associate the sudden noise, sharp and subsequently, a fear of humans and human activities. The pest birds can be frightened away without attempts to kill them. 
Feel free to contact us today to utilize our Bird Shooting Services in Brisbane!
Bird Shooting
With one in four Australian homes affected by termites in their lifetime, it is essential to take termite control seriously, and take preventative measures against them. Termite damage is not generally covered by home insurance and in some cases will cost thousands of dollars to repair, but potentially worse is the feeling that your future home is no longer the cosy, welcoming safe haven that it should be.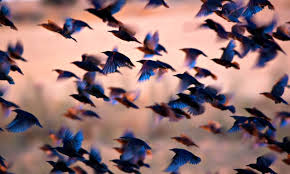 GET SERVICE NOW
Our Pricing
Residential Sanitizing Services Rates
There are companies that offer package pricing, flat rate pricing but we have over 25 years experience with in-home estimating and can quickly assess the time required for a cleaning for you. We believe flat rate pricing or package pricing over-inflates the price to cover for inadequacies in estimating.
Benefit From Our Affordable Prices
If you require a domestic cleaner or house cleaner on a weekly or fortnightly basis, the cost starts from $15.00 per hour.
A deposit will be required for our "one-off" cleaning service.
| Residential Services | Price |
| --- | --- |
| Mattress Sanitizing | from $150 |
| Furniture Sanitizing | $750 - $1,000 |
| Carpet Sanitizing | $50 - $75 |
| Whole Home Sanitizing | |
| Air Duct Cleaning | $750 - $1,000 |
| Drape Sanitizing | $150 |
| Furniture Upholstery Sanitizing | $50-$80 |
| Gutter Sanitizing | $150 |
| Roof Sanitizing | $250 - $300 |
| Wall Sanitizing Service | $650 - $700 |
Quickest Way to Sanitize
Why Steam Cleaning
We use a state of art technology to achieve deep sanitizing to remove and kill deeply embedded allergy and germ-infected debris.
Completely natural, steam lifts heavy stains from fabric, dislodges encrusted dirt, melts away grease or grime, kills molds and mildew.
We do not use any chemicals, so there is no harmful residue left behind on surfaces that could be toxic to pets and children. About Us