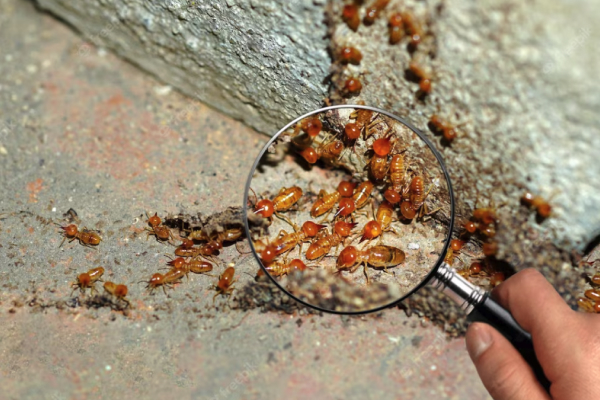 Our Pest Proofing Services
Termite Pest Control Services in Brisbane
With one in four Australian homes affected by termites in their lifetime, it is essential to take termite control seriously, and take preventative measures against them. Termite damage is not generally covered by home insurance and in some cases will cost thousands of dollars to repair, but potentially worse is the feeling that your future home is no longer the cozy, welcoming safe haven that it should be.
Pest Proofing Solutions comprehensive termite inspections are carried out by expert local termite control technicians. With the winning combination of on-the-ground experience and knowledge of the latest global technology, our technicians have the expertise for your unique home.
Why Book Our Residential and Commercial Services?
All types of Residential and Commercial pest management programs
Friendly 24/7 customer service and advice
Same day digital reporting service
Cost and obligation free quotes
Termite Inspection Services
At Pest Proofing Solutions, we offer comprehensive Termite Inspection Services to help you protect your property from the destructive impact of termites. Our experienced team specializes in identifying termite activity and potential risks, allowing you to take proactive measures to safeguard your home or business.
With our Termite Inspection Services, we conduct thorough and detailed assessments of your property, inspecting both interior and exterior areas where termites are known to thrive. Our trained professionals use advanced tools and techniques to detect any signs of termite infestations, even in hard-to-reach areas.
Our priority is to provide you with accurate information about the presence of termites and the extent of any existing infestations. With this knowledge, we can tailor a targeted termite control plan that suits your property's specific needs. Whether you require immediate treatment or preventive measures, our team is equipped to deliver effective solutions to meet your requirements.
When it comes to termite extermination, Pest Proofing Solutions stands out as a reliable and customer-oriented choice. We understand the importance of early detection and prompt action to prevent costly termite damage. Contact us today to schedule a professional termite inspection and take proactive steps to protect your valuable property from these relentless pests.
REQUEST A QUOTE