Bird Trapping Services at Pest Proofing Solutions
Are you looking for Bird Trapping Services in Brisbane Australia? Look no further than Pest Proofing Solutions!
Methods of pest bird control include nonlethal techniques like scaring devices, habitat manipulation, chemical repellents and exclusion such as netting and spikes. Lethal methods of control include shooting, trapping, and poisoning. In Australia, Pest Bird problems are increasing, particularly with recent expansions in the wine, olive, and grape industries. There are 20 species of birds that conflict with primary production by significantly reducing the profitability of a wide range of crops. So we at Pest Proofing Solutions are here to help you in reducing pest birds from your commercial as well as residential spaces. 
Top-Quality Solutions for Pest Proofing & More
Our highly trained staff are equipped with state-of-the art equipment to take on just about any issue they may face out in the field.
Our Pest Proofing Services
Our Bird Trapping Program
Where there is a large population of bird pests on-site we highly recommend reducing the flock by the use of several different methods such as trapping. These bird traps are available in various sizes to make provision for different-sized birds such as Myna and Pigeon. These bird traps are set up where the birds are inhabiting and a program is implemented by our team to ensure the birds are captured humanly and taken off site.
Contact us to know more about our Bird Trapping in Australia.
Why Book Our Residential and Commercial Services?
All types of Residential and Commercial pest management programs
Friendly 24/7 customer service and advice
Same day digital reporting service
Cost and obligation free quotes
Bird Trapping in Brisbane
If you are in search of Bird Trapping Services in Brisbane Australia, we are here to help you!
Pest Proofing Solutions is an Australian-based company operating out of Ipswich shire with a team of highly skilled technicians specializing in Bird Control Services. We understand and are trained in Bird Trapping, Baiting, Shooting and Proofing installations. 
The cages for Bird Trapping are maintained with seed, freshwater shade, and trapped birds are then euthanized as per the Australian government regulations. This methodology of bird removal is ideal when there are non-target birds also around such as Native Birds. 
We ensure that all of our treatments and products are carried out with health and safety and animal welfare in mind to protect you and your environment too. Our treatment methods and bird control solutions are humane to the birds. We carry out our services as discreetly as possible and with minimal disruption to you and the public. We guarantee our services. 
Depending on the type of pest bird you are dealing with, we at Pest Proofing Solutions use a variety of different methods of eradication to effectively remove pest birds from your commercial premises. 
Feel free to contact us today to utilize our Pest Bird Trapping Services in Brisbane!
Our Pricing
Residential Sanitizing Services Rates
There are companies that offer package pricing, flat rate pricing but we have over 25 years experience with in-home estimating and can quickly assess the time required for a cleaning for you. We believe flat rate pricing or package pricing over-inflates the price to cover for inadequacies in estimating.
Benefit From Our Affordable Prices
If you require a domestic cleaner or house cleaner on a weekly or fortnightly basis, the cost starts from $15.00 per hour.
A deposit will be required for our "one-off" cleaning service.
| Residential Services | Price |
| --- | --- |
| Mattress Sanitizing | from $150 |
| Furniture Sanitizing | $750 - $1,000 |
| Carpet Sanitizing | $50 - $75 |
| Whole Home Sanitizing | |
| Air Duct Cleaning | $750 - $1,000 |
| Drape Sanitizing | $150 |
| Furniture Upholstery Sanitizing | $50-$80 |
| Gutter Sanitizing | $150 |
| Roof Sanitizing | $250 - $300 |
| Wall Sanitizing Service | $650 - $700 |
Bird Trapping
With one in four Australian homes affected by termites in their lifetime, it is essential to take termite control seriously, and take preventative measures against them. Termite damage is not generally covered by home insurance and in some cases will cost thousands of dollars to repair, but potentially worse is the feeling that your future home is no longer the cosy, welcoming safe haven that it should be.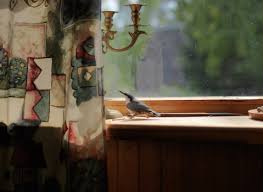 GET SERVICE NOW
Quickest Way to Sanitize
Why Steam Cleaning
We use a state of art technology to achieve deep sanitizing to remove and kill deeply embedded allergy and germ-infected debris.
Completely natural, steam lifts heavy stains from fabric, dislodges encrusted dirt, melts away grease or grime, kills molds and mildew.
We do not use any chemicals, so there is no harmful residue left behind on surfaces that could be toxic to pets and children. About Us