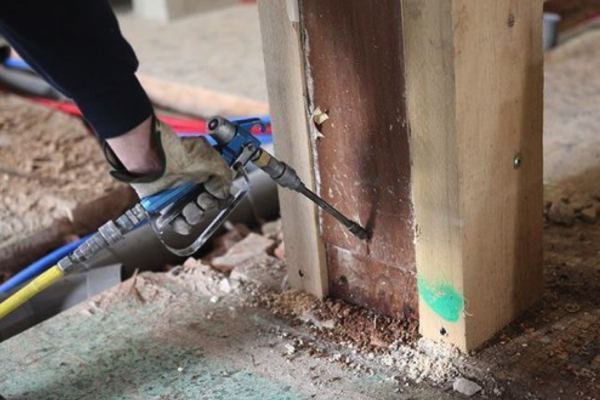 Our Pest Proofing Services
Termite Treatment Services in Brisbane
Termites can cause a lot of damage quite quickly. It's been said a large termite colony can disttroy over 1m of timber framing per day. They can render a house unlivable if the problem becomes severe and structural.
The person who finds signs of termite activity inside a building has several options for professional eradication and ongoing protection from continued termite infestation and timber damage in the building.
Why Book Our Residential and Commercial Services?
All types of Residential and Commercial pest management programs
Friendly 24/7 customer service and advice
Same day digital reporting service
Cost and obligation free quotes
Termite Treatment Services
If you're facing a termite infestation, Pest Proofing Solutions in Brisbane has the perfect solution with our effective Termite Treatment services. Our experienced team is well-versed in dealing with termites and employs advanced techniques to eliminate these destructive pests from your property.
With our Termite Treatment services, we start with a comprehensive inspection to assess the severity of the infestation and identify the termite species involved. Based on our findings, we design a targeted treatment plan that addresses the specific needs of your property and ensures maximum effectiveness.
Our termite treatment methods are environmentally friendly and safe for your family and pets, providing you with peace of mind throughout the process. Whether you require spot treatments, barrier treatments, or a combination of approaches, our experts are equipped to deliver the right solution to eradicate termites and protect your property from future infestations.
Don't let termites compromise the structural integrity of your home or business. Trust Pest Proofing Solutions for reliable and efficient Termite Treatment services in Brisbane. Contact us today, and let our team of professionals eliminate termites and restore the safety and security of your property.
REQUEST A QUOTE