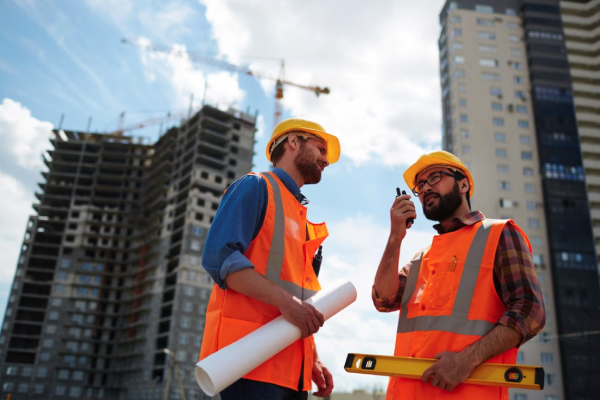 Our Pest Proofing Services
Pre Construction Pest Control in Brisbane
Looking for Pre-Construction Termite Baiting Systems in Australia? Don't worry, we've got you covered! At Pest Proofing Solutions, we specialize in protecting your property from termite invasions, right from the start. Our team 
of highly trained professionals at Pest Proofing has undergone comprehensive training to expertly install termite baiting systems.
Our accredited installers take great care during the installation process and continue to enhance their skills through ongoing professional development.When installed correctly, our Termite Monitoring and Baiting stations create a complete termite interception zone around your structure. This zone acts as a barrier, safeguarding your most valuable asset from termite infestations.
Why Book Our Residential and Commercial Services?
All types of Residential and Commercial pest management programs
Friendly 24/7 customer service and advice
Same day digital reporting service
Cost and obligation free quotes
Pre Construction Pest Services
When it comes to Pre Construction Services, Pest Proofing Solutions in Brisbane has got you covered. Our experienced team specializes in providing comprehensive pest inspections and designing integrated pest prevention plans for your upcoming construction projects. Whether you are planning a residential or commercial development, ensuring a pest-free environment from the start is crucial to avoid potential issues in the future.
With our Pre Construction Services, we conduct thorough inspections to identify any existing pest problems and potential risks on the construction site. Our experts work closely with you to create tailored pest management plans that align with your project's unique needs and specifications. By addressing pest concerns proactively, we help you save time, money, and headaches down the line, providing you with peace of mind throughout the construction process.
At Pest Proofing Solutions, we take pride in delivering reliable and efficient Pre Construction Services, backed by our 15+ years of experience in the industry. We understand the importance of ensuring a pest-free environment in any construction project, and our team is committed to delivering top-notch services that meet and exceed your expectations. For all your Pre Construction pest management needs in Brisbane, contact us today, and let us assist you in laying the foundation for a pest-free future.
REQUEST A QUOTE